Meeting in The Gardens Below Prague Castle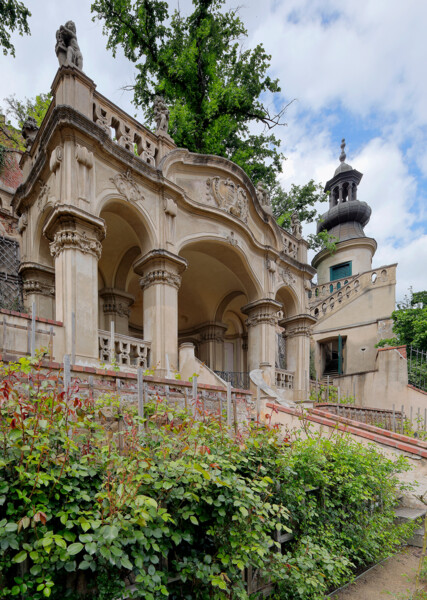 Come with us and reveal the beauty of history of The Gardens Below Prague Castle. We would like to invite you to our exceptional guided tours on June 2nd, 3rd and 4th. This occasion takes place as the National Heritage Fund and the Gardens are joining the European event "Rendez-vous aux jardins" on behalf of the ministry of culture of France.
The aim of these Rendez-vous in Gardens is to introduce the general public to parks and gardens, whether historic or contemporary, urban or rural, to the variety and richness of these places of dialogue between nature, culture, heritage, creation, the arts and sciences, to learn about the art of gardens, to encourage the protection, restoration and creation of gardens.
The tour without a guide is not limited by time. The guided tour takes approx. 45 minutes and you can stay in the Gardens after the tour has finished to enjoy the romantic views of Prague.
The guided tours are held in Czech language. On June 2nd and 3rd French guide is available, on June 4th English guide is available.
Opening hours – 10am till 7pm. Please be aware that in bad weather conditions the Gardens will be closed.

The price for the whole day is as usual, with no additional fee for the guided tour at times as follows:
The beginning of the guided tour is at: 1pm, 3pm, 5pm.
The tour always starts at the ticket office.
(We recommend buying the ticket at the ticket office, considering the possible closure in case of bad weather)
Online ticket sale is available here: Buy online ticket
(We recommend buying the ticket at the ticket office, considering the possible closure in case of bad weather)